The cost of a WordPress site
Posted by Hakan Soderbom on Jun 28, 2011 in Blog, Featured Articles | 0 comments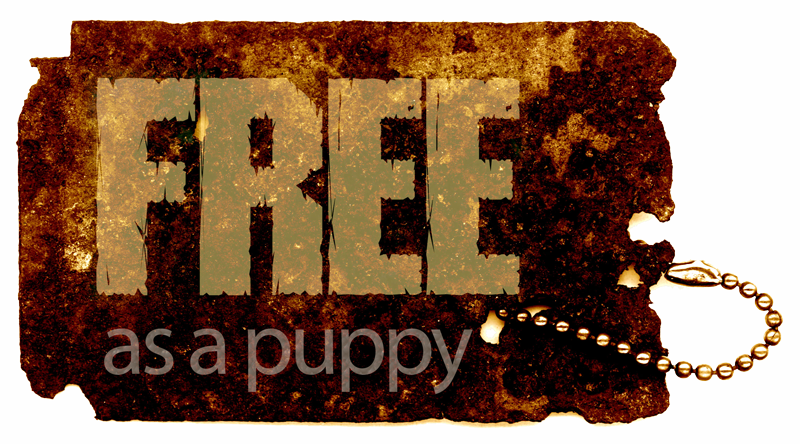 WordPress is an amazing phenomenon! With a dedicated community contributing to open source software there is a wealth of features, functionality and experience available at no, or very low, cost.
If you decide you don't want to do it all yourself (you have a business to run after all) here is a breakdown of what a project may look like:
For the sake of illustration, let's say the expert charges $100 per hour (you will find cheaper and and you will find more expensive offers)
WordPress basic setup:
Domain name, $8 per year
Hosting account (shared hosting), $10 per month = $120 per year
Setup of domain, redirects, parking, users etc, 1h = $100 (will take longer, but most of that is wait-time for the servers to propagate the settings)
Ready-to-go premium theme, $79
Installation of WordPress on new account, activation of premium theme, 1 hours = $100
Installation and configuration of 5 – 20 free plugins (depending on needs) 1h = $100
Setup total = $507
WordPress Customization Level 0
Assuming you have all the content ready (which you will not…) the expert will load it for you.
Uploading and formating of pre-created texts in 4 core pages, 3h =$300
Purchase of 6 good-looking and cool stock images, at screen resolution, $180
Installation and tuning of images, 0.5h = $50
Uploading and tweaking placement of you business logo 0.5h = $50
Tweaking of color scheme to match you company colors 1h = $100
Setup of sliders (moving elements), headlines, call-outs 1h = $100
Customization Level 0 total = $780
I challenge you to find a better deal for a basic setup. At this point you have a well functioning website with 80% of the experience and functionality you expect. If you are satisfied then you have yourself a great deal!
However if you want to go for the remaining 20%, read on!
(there is yet another part not covered – education – but lets address that later)
WordPress Customization Level 1
Setup of core Search Engine Optimization, 1h = $100
Purchase of premium plugins (e.g. calendar, backup, email capture etc) = $200
Installation and configuration of plugins to work in your theme, 2h = $200
Customization Level 1 total = $500
WordPress Customization Level 2
Tweaking of layout, moving things around to your liking, creation of child theme, 4h = $400
Upgrading the color theme to your unique company colors, tuning, 3h = $300
Customization Level 2 total = $700
Now you have reached 90% of your site's functionality and experience…
Content creation and upload
So, up until now you were committed to creating all the fantastic text content for your site, but you suddenly realize that the bare-bones website just doesn't look good without any content, and you don't have time to create it yourself – it happens all the time. Now you ask for help…
Creation of unique content for 4 webpages (company, products/services, about us, contact us), including interviews and copy-writing, 2 days = 16h = $1,600
Uploading and tweaking of content (included in Level 0), $0
Content creation and upload = $1,600
WordPress Customization Level 3
At this point you are 90% there. The question is what the remaining 10% will take. Assuming you have this idea of a really cool feature that will make your website unique on the internet…
Custom development of really cool feature, 20 days = 160h = $16,000
Test and deployment of really cool feature, 2 days = 24h = $2,400
Customization Level 3 total $18,400
Conclusion
You are in control of your project!
If you decide to take care of the content yourself and don't' do the fancy stuff, then your starter-project comes in at $1,287.
If you add SEO and some good-to-have features you land at $1,787.
To implement you company guidelines and reach 90% of your expectation, you are now at $2,487
However a hard punch is the realization that the content you planned for isn't ready, so you get the help needed and your website lands at $4,087
But then your marketing department is adamant you need that special feature that will make you unique, and you land at $22,487
As we said before – you are in control of your website project!
A WordPress project will typically cost you anywhere between $1,287 and $22,487
Insight!
If you are happy and satisfied with 80% of the functionality you originally wanted, you are in for a treat.
If you want 100% of your requirements, then you are looking at a traditional website project and your benefits from joining the growing WordPress community are limited.
Caveats
There are of course many caveats with this example, but I believe it is a fair listing of the main components of a modern web projects. I'd be very interested to hear your experience and thoughts! Please leave your comment below!